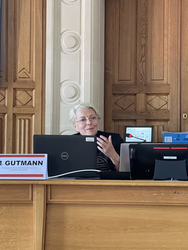 ♾️follow Marie-Anne Frison-Roche on LinkedIn
♾️subscribe to the Newsletter MAFR Regulation, Compliance, Law
____
► Full Reference: M.-A. Frison-Roche, "Compliance et droit processuel" ("Compliance and Procedural Law"), in B. Deffains, M.-A. Frison-Roche and J.-B. Racine (dir.), Journal of Regulation & Compliance (JoRC) and University Panthéon-Assas (Paris II), Compliance : Obligation, devoir, pouvoir, culture (Compliance : obligation, duty, power, culture), University Panthéon-Assas, Salle des Conseils, 14 June 2023.
____
🧮See the full programme of this event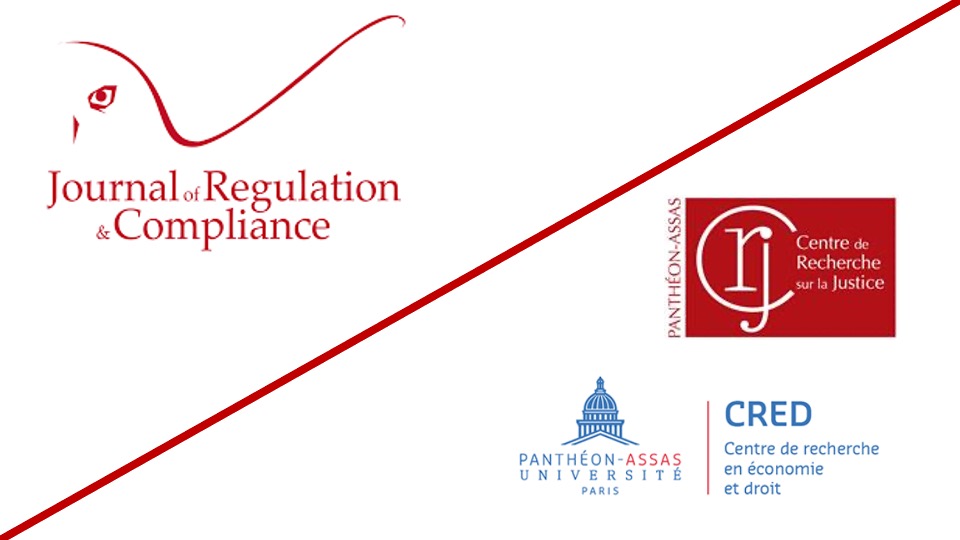 ____
🎤see the other speech made during the first day of this symposium : "L'obligation de compliance, entre volonté et consentement : obligation sur obligation vaut" ("Compliance Obligation, between will and consent: obligation on obligation works")
____
► Summary of the conference: After referring to the chapter in the book Compliance Jurisdictionalisation, which deals more specifically with Procedural Law!footnote-2987, the conference is built around 5 developments, each of which represents a progression.
The first development relates to the fact that the relationship between Compliance Law and Procedural Law is very difficult because it is often said that they simply have nothing to do with each other, or that they have everything to dislike each other. This is because Compliance is often reduced to processes, and to the mechanical place that algorithms could take in it, in taking care of everything.
Compliance would even have the purpose and effect of ensuring that the company and its managers never come into contact with a judge, the public prosecutor being their best ally in this respect.
Secondly, I recalled the very common idea that Procedural Law is a kind of 'tribute' that the rule of Law demands, which certainly weighs down companies when compared with companies living in systems in which there's not not such a price.
But many stress that Procedural Law could become a model. This can be justified and technically anticipated because it has already happened in Regulation Law, and Compliance Law is the deployment of it!footnote-2988.
In the third stage, I worked on the alliance between the two, with the procedure (rather than the process) modifying compliance and thereby reinforcing it, evoking the way in which this can manifest itself technically!footnote-2989.
In the fourth step, I looked for what would be the "naturally appropriate procedure" for Compliance: one that takes into account the duration and the development of "solutions", to which the notion of "sustainability", which is central in the substantive Law of Compliance, refers.
In a fifth stage, and devoting more time to this, I have pointed out where innovation should be the strongest: the proof, the probatory obligation being the "part totale" ("total part") of the compliance obligation. This major issue will be the subject of a series of symposiums held in 2024.
________