pour lire cette présentation en français ↗️cliquer sur le drapeau français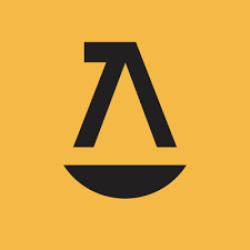 ♾️follow Marie-Anne Frison-Roche on LinkedIn
♾️subscribe to the Newsletter MAFR Regulation, Compliance, Law
____
► Full reference: M.-A. Frison-Roche, , F. Ancel, N. Roret, "Les juges vont être de plus en plus présents dans le droit de la compliance" ("Judges will be more and more involved in Compliance Law"), interview with Olivia Dufour, Actu-Juridique, 1st March 2023.
____
💬read the interview (in French)
____
► Presentation of the interview by the journal (in French) : "À l'instigation du professeur Marie-Anne Frison-Roche, l'École nationale de la magistrature (ENM) a proposé pour la première fois début février une formation en compliance à destination des magistrats et des avocats. François Ancel, conseiller la Cour de cassation, Nathalie Roret, avocate et directrice de l'ENM et Marie-Anne Frison-Roche plaident d'une seule voix pour le renforcement du rôle des acteurs judiciaires dans la compliance."
____
► Questions asked (in French):
D'où est venue l'idée d'aborder ce droit en cours d'émergence qui semble encore très confidentiel ?
En effet, on croit souvent savoir ce qu'est la compliance, en la confondant avec la conformité, pouvez-vous expliquer ce qui les distingue ?​​
On constate, en lisant le programme de la formation, que toutes les branches du droit sont concernées par la compliance depuis le droit des sociétés jusqu'au pénal en passant par les contrats et la responsabilité. Pouvez-vous nous donner des exemples ?​
Comment se redistribuent les rôles entre les avocats, les juges et les entreprises dans cette nouvelle configuration qu'est la compliance ?​
En quoi est-ce important pour les magistrats d'appréhender ce nouvel univers ?​
Ces transformations sont-elles cantonnées à la compliance ou peuvent-elles sortir de son champ ?​
Par exemple qu'en est-il de la question très controversée du rôle de l'avocat à l'égard du juge ?​
Avez-vous constaté lors de cette formation une amélioration du dialogue entre les différents acteurs ?​
Cette formation va-t-elle être instituée de manière permanente dans la formation des magistrats et des avocats ? Une autre manifestation est-elle prévue ?
________