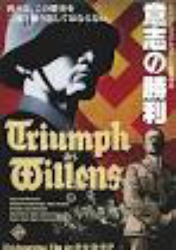 Le 5 juin 2019, Youtube a informé via son "blog officiel" (Official YouTube Blog) le renforcement de sa politique pour atteindre la lutte contre les contenus de haine, en raison de leur responsabilité sociale : we need "to live up to our responsability and protect the YouTube community from harmfum content".
Le slug du billet de blog "officiel" est plus clair encore : our-ongoing-work-to-tackle-hate.html.
On ne peut qu'être favorable à cette politique dans son principe, et ce d'autant plus qu'en ce qui concerne l'Europe ce sont les Autorités publiques, la jurisprudence et bientôt la Loi en ce qui concerne la France, qui exigent des opérateurs numériques cruciaux l'adoption d'une telle politique!footnote-1615.
Le "billet officiel" prend deux cas et deux exemples : le premier porte sur la déinformation et l'affirmation que la terre est plate, le second porte sur l'incitation à la haine et la promotion du nazisme. Sur celui-ci, le "billet officiel" le fait en ces termes :
"Today, we're taking another step in our hate speech policy by specifically prohibiting videos alleging that a group is superior in order to justify discrimination, segregation or exclusion based on qualities like age, gender, race, caste, religion, sexual orientation or veteran status. This would include, for example, videos that promote or glorify Nazi ideology, which is inherently discriminatory. Finally, we will remove content denying that well-documented violent events, like the Holocaust or the shooting at Sandy Hook Elementary, took place.

We recognize some of this content has value to researchers and NGOs looking to understand hate in order to combat it, and we are exploring options to make it available to them in the future. And as always, context matters, so some videos could remain up because they discuss topics like pending legislation, aim to condemn or expose hate, or provide analysis of current events. We will begin enforcing this updated policy today; however, it will take time for our systems to fully ramp up and we'll be gradually expanding coverage over the next several months.
Le 6 juin, un journaliste s'en inquiète en affirmant qu'avec une telle politique le film Le triomphe de la volonté, en ce qu'elle met en scène le nazisme et constitue un film de propagande de ce mouvement est donc condamné à disparaître de l'espace numérique.
Il titre son article : "YouTube Pulls 'Triumph of the Will' For Violating New Hate Speech Policy".
Il proteste en disant que dans toutes les universités le film a été montré pour souligner à quel point le cinéma peut être un médium en politique : "Riefensahl's harrowing depiction of the Nuremberg Rallies remains an essential loof at the ideological power of the moving image, and how it can be co-opted on a mass scale" ; "the movie also illuminates how a nation can filter its own realities through recorded media".
Il soutient qu'à ce compte les films d'Eistenstein, Potemkin, devrait être retiré, ce qu'il n'est pas, et soutient que cela devrait aussi le cas pour Naissance d'une Nation de Griffith, qui ne l'est pas davantage.
Découvrant dans une chaine que Youtube diffuse au titre des "archives historiques", une prise de position est prise sur le caractère inadmissible du "Triomphe de volonté", il estime que le retrait de ce film-là est donc le reflet d'une prise de position qui n'est pas neutre.
Il conclut son article de la façon suivante : "It raises major issues surrounding the platform's capacity as a historical archive, and how much viewers can be trusted to do some of the legwork on their own. These are the challenges that no algorithmes can solve.".
_____
Pourtant effectivement, le film est désormais indisponible sur Youtube, l'internaute ne trouvant que le message suivant (dans la langue que son adresse IP suppose être la suivante : "Cette vidéo a été supprimée, car elle ne respectait pas le règlement de YouTube concernant les contenus incitant à la haine. Découvrez comment lutter contre l'incitation à la haine dans votre pays.". Il est possible en cliquant sur "En savoir plus".
En cliquant, l'on arrive à un document de "Règles concernant l'incitation à la haine". Il s'adresse aux personnes qui mettent des contenus, les prévient de ce qui sera supprimé par Youtube et pourquoi, donne des exemple. Signale que cela résulte des mesures supplémentaires adoptées par YouTube le 5 juin. Renvoie par click à ce document. L'internaute arrive au document précité en anglais du "blog officiel".
Qu'en penser en Droit ?
Lire ci-dessous.