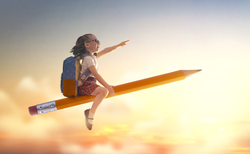 ♾️follow Marie-Anne Frison-Roche on LinkedIn
♾️subscribe to the Newsletter MAFR Regulation, Compliance, Law
____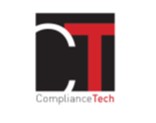 ► Full Reference: M.-A. Frison-Roche, The dreamed Compliance Law, Working Paper, June 2020.
____
This Working Paper, "The Dreamed Compliance Law", is the basis for an article, written in French, "La compliance" (Compliance), inserted in the collective work to be published under the direction of Jean-Baptiste Racine, Le Droit économique du XXIème siècle (The XXIe century Economic Law , in the Serie Droit & Economie, LGDJ-Lextenso, 2020.
________
No one can know what the Law of the 21st century will be. Pretending to know it is just not to realize its ignorance. Why then writing about it, since the future is always surprising?
One can only write about the unknown part of the Law of tomorrow. If the future is then modeled on what was written, so much the better for the prophet, a tribute that can, for example, be paid to Pierre Godé!footnote-1813 who described in 1999 what was going to be 10 years later "Law of the future" constituted by Environmental Law!footnote-1804. If the future denies the author or if its contours in no way follow the lines of the written word, this is not serious since the writing of the Law, even if it has the specificity of being partly prescriptive in that it has the power to write the future, a normative pen that rounds up letters!footnote-1805, it participates in all writing: above all to be that of a dream.
Lévi-Strauss argued that teaching is defined as dreaming out loud. Teaching and describing the Law of a century that we will never know gives even more freedom to dream about it. This freedom increases when the object is a branch of Law in the process of being born, state of the stammering "Compliance Law" of which some still maintain, as it was made for Regulation Law, that there is not existing. The hand can then, as it pleases, trace its beautiful or hideous features: what face will Compliance Law have, as soon as we assume that it will exist?
It may as well be a nightmare (I) as a happy dream (II).
It is up to us to choose in which category this branch of Law will flourish. Because what we can be sure of is this fulfillment. It is certainly already taking sides to presuppose the very existence of Compliance Law. Not only to consider it possibility with hostility because to be an enemy of something or someone is already to recognize their existence. Before that, two objections radically block the very existence of Compliance Law and their shadow remains in the future of it!footnote-1809.
Firstly, it is said that Compliance does not come under Law, but for example only ethics since it would consist in keeping well in companies which care about the interest of others or the planet, for example by spontaneous care of the environment; Compliance being a crystallization of social responsibility, the one for which we have our conscience, we express our "raison d'être" and we are not accountable!footnote-1807. Or it would consist in technologically putting in place tools for capturing technical information using data storage and processing methods. Compliance is then a sub-category of "Data Regulation"!!footnote-1814, a mechanical concept in which Law is no more present. In these two perspectives, Compliance Law cannot exist, no more tomorrow than it would exist today. These two radical conceptions, completely entrusting Compliance mechanisms to everyone except lawyers, do not make sense because it suffices to note the development of judgments and laws to measure the legal phenomenon already present!footnote-1808.
Second, there would be many Compliance mechanisms but insufficient to constitute a branch of Law. Indeed we would find Compliance in Company Law, Labor Law, Financial Law, Banking Law, Criminal Law, Administrative Law, European Law, International Law, etc.
These classic branches, which have been formed for so long, depending on the point of view adopted, would gain in modernity or be threatened with decay by this kind of extension which will be Compliance. There would thus be as many "little legal sectoral rules" as there are branches of law. These new internal developments would be like a new bud, on which care should be taken - if the tree regains its strength - or a weed to be eradicated - if the French garden loses its perspective.
Thus the matter being scattered as many as specialist lawyers, often criminalists or specialists in banking and Financial Law, then tomorrow all specialists in all branches of Law, this could constitute the most radical obstacle to the constitution of Compliance Law. Indeed, we would come back to confuse Compliance and the "modernization" of Law itself as a whole, since it would only be a question of perfecting each of the classic branches of the legal system.
If we keep in this half-sleep that is any projection in the future the hope of a constituted branch of Law, we must discard these two perspectives of annihilation, either in the total absence of Law or in recovery by all Law. To dismiss the sorrowful spirits who see no future in Compliance and keep only its enemies in the space of this article, let us assume that Compliance Law will exist in the 21st century. In what form and by what means, in the palm of which institutions, in the shadow of which legal system? Since it is a question of projecting ourselves onto the black screen of our nights of dreamy lawyers, let us take the current state only as a trailer. Like the one developed by the genius who by the contempt not only brought down into the flames of hell the cinema which has become a consumer industry with which producers force-feed us but offered us the vision of its future. What is what we see today the trailer? We let our imagination run wild since the trailer films are autonomous works compared to the film which follows them.
We have no idea what will happen and what we are watching from the brief and violent current images of Compliance Law, the cinema of which rather makes a hero of the whistleblower!footnote-1811 and a character of the narrow and ridiculous importance of the compliance officer!footnote-1812, does little to help us. But if we force the features of the present lineaments, the alternative of this Law in childhood is therefore that of a nightmare (I) or an idyllic solution for difficulties that will increase (II).
Everything will depend on the concept that we will retain of Compliance Law. Because the script is not written, because Compliance Law is a Law with a political dimension, that it is defined by the ambitions that we can claim to have by setting monumental goals that we are going to achieve, a claim that will make it one major branch of the Law of tomorrow, or we can abandon any claim, lower our heads and arms, and reject any claim. It is then that the power of Compliance Law, which will be no less great, will turn against us, human beings, as in a nightmare.