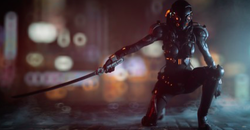 Full reference: Frison-Roche, M.-A., When Compliance Law is violated, does the "right to be (re)compensated"​ exist, and must it be encouraged or not? - The Marriott case, Newsletter MAFR - Law, Compliance, Regulation, 20th of August 2020
Read by freely subscribing the other news of the Newsletter MAFR - Law, Compliance, Regulation
To go further, read Marie-Anne Frison-Roche's working paper: Compliance and Trust
Summary of the news
In August 2020, the enterprise Marriott has been put before British court by a consultancy entity by the procedural technique of class action. This consultancy entity affirms that the cyber-attack that happened in 2018 is linked to "a failure to take adequate steps to ensure the security of guests' personal data, and to prevent unauthorized and unlawful processing of that data. That failure was a breach of data protection legislation.".
Does these class actions should be encouraged by a right to be compensated in case of violation of Compliance Law?
Firstly, Tort Law and Access to Court constitue private enforcement in Compliance Law.
Secondly, protection of people being the Monumental Goal of Compliance Law, Access to court must be effectively open.