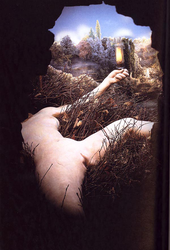 This Working paper will be used to support an French written article to be published in a book, set in the media/assets/couvertures/couverture-internet-espace-dinterregulation.0.pdf">Regulations Series, Dalloz Publishing
This working paper was the basis for intervention in the symposium organized by the internet-espace-/">Journal of Regulation, Internet, Space of Interregulation.
View the slides used as support at the conference (in French).
____
After emphasizing that the concept of "data" is uncertain, the first perspective is to draw the regulatory consequences of the fact that what is often referred to as the "object" of the data item (the person, the company for financial data, the economy for rating data, etc.), is only its source, "underlying", the data which is manufactured by a company : the real objet of the data is its purpose being the use for which the data is intended. The data is independent its underlying, is consolidated in the affected masses, takes an economic value based on the desires that have users, becomes available outside of time and space in the digital. This implies a specific interregulation.
But the data is also the Janus of digital because new black gold, pure financial instrument, immaterial by nature, the data also keep a record of people, the underlying that would protect, that we would like inseparable, or the structure that one would want legitimately to attack thank to the new mechanism of compliance. This double-sided of the data item leads to shocks of regulatory mechanisms in Internet
In addition, any Internet links back to the user, in whom we would gladly see "The Grand Interregulato" ". But is it so appropriate, legitimate and effective? The "consent" which refers this interregulation provided by the user himself raises doubts. However, as the displaced term of "right to be forgotten" hides a very effective weapon that can strike those who monopolize the data in a digital economy that seems to be in an ante-market mechanism. This regression pulverizes the marketself-regulation itself to replace the legal acts of exchange by connective legal acts, that for now Law and Regulation are struggling to understand, lack of legal qualifications to do so.