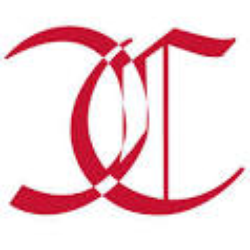 Reference : Frison-Roche, M.-A., Le contrat est-il l'instrument optimal de la RSE ? ("Is the Contract the optimal instrument of CSR?") in Trébulle, F.-G. (modérateur), Les instruments de la RSE : le contrat (The instruments of CSR"), cycle of conferences organized by the Cour de cassation (French Civil Supreme Court and the Universities of Paris-Dauphine, Paris VIII and Paris I),Cour de cassation, Paris, 11 mai 2017.
Read the slides (in French) as served as the basis of the conference les slides
Read the program on the Cour de cassation wesite (in French).
Read the program of the whole cycle of conferences in which this conference enters (in French)
Corporate Social Responsibility belongs to Economic Law. It thus enters into its logic of efficiency, leading to apprehend any legal mechanism as an instrument, the contract as the others. This does not mean that everything is only an instrument, on the contrary. Economic Law, when it takes the form of Regulation Law, places the principles in the aims pursued. It is in these principles that it can meet CSR if the goals are the same.

In view of these aims, everything is an instrument. On the scale of goals which are "monumental"!footnote-916, in that they are global, in that they seem unattainable, such as the fight against child labor, such as the end of corruption or the sale of human beings, all legal instruments become interchangeable, from the Constitution to the contract, from the hard law to the soft law. The only criterion becomes efficiency to achieve the goal. We then reach the efficiency, criterion of the Regulation Law.
New laws, such as in France in 2016 the Sapin 2 law or in 2017 the law establishing a "duty of vigilance" with uncertain contours, may use the contract only as a vehicle for legal obligations to be performed by the company!footnote-917. The contract becomes an instrument of the Compliance Law, chosen as the optimal instrument of the Internalized Regulation Law in the company.

But the contract can also be chosen as an instrument by the company in that it pursues the same goals of general interest, becoming global!footnote-918. The contract is then chosen as an Ex Ante tool, which will be refined to the specificity of the company, exceeded the generality of the law and which will be able to resolve the diversity of national laws by more comprehensive contractual relations. Moreover, the contract can integrate active Ex Post mechanisms, such as the warning launcher or the controller, audits, or even form an ecosystem by training clauses to disseminate a CSR culture. By these contractual provisions, the contract operates the mixing of times, the Ex-Ante and the Ex Post, which the legislation can not do, refines it to what the particular enterprise is .
In this, the contract converges towards what is being constructed: a Compliance Law.