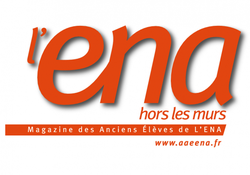 Référence complète : Frison-Roche, M.-A., Le Juge, le Régulateur et le Droit, in L'ENA hors les murs, Le droit et la justice aujourd'hui. Et demain ?, n°481, 2018, pp.72-73.
Résumé. Du Juge, du Régulateur et du Droit, c'est plutôt le "Régulateur" qui vient en premier, mais cette prééminence vint parfois sur ordre du juge plutôt que sur décision autonome de l'État, même s'il s'avère que c'est toujours, voire avant tout, pour fonder une relation de confiance qu'un Régulateur est établi (I). Institué, le Régulateur doit se comporter dans ses pouvoirs ex post comme un Juge (II). Lorsque le Régulateur est en contact avec les juges, rapport obligé puisque que le Régulateur est soumis au Droit, l'entente est plus ou moins cordiale (III) et c'est la tension des relations entre Droit et Économie qui transparaît alors. Mais l'Europe est l'espace où les conciliations se font plus aisément, notamment grâce à la puissance et l'autorité de ses Juges, comme le montre l'Union bancaire (IV). La mondialisation ayant rebattu la carte des puissances et des dangers, les prétentions du Droit sont aujourd'hui internalisées dans les entreprises mêmes : le Droit de la Régulation se transforme en Droit de la Compliance, par lequel l'"entreprise cruciale" devient une structure qui juge et applique , y compris à elle-même, des normes mondiales pour atteindre des "buts monumentaux" exprimés par les États (V). En cela la "lutte pour le Droit" pourrait se faire dans un nouveau jeu entre les entreprises, les Juges et les Régulateurs.
Cet article s'appuie sur un document de travail.
Celui est doté de notes de bas de pages, de références techniques et de liens hypertextes.
Il est accessible en langue française par le lien suivant : Le Juge, le Régulateur et le Droit.
Il est accessible en langue anglaise par le lien suivant : The Judge, the Regulator and the Law.
Consulter la présentation générale et le sommaire de la publication collective dans laquelle l'article est publié.