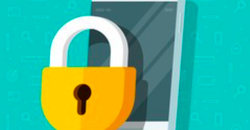 Full reference: Frison-Roche, M.-A., Being obliged by Law to unlock telephone is not equivalent to self-incrimination: Cour de cassation, Criminal Chamber, Dec. 19, 2019, Newsletter MAFR - Law, Compliance, Regulation, 21st of August 2020
Read by freely subscribing the other news of the Newsletter MAFR - Law, Compliance, Regulation
​To go further, read Marie-Anne Frison-Roche's working paper: Rethinking the world from the notion of data
Summary of the news
Because Compliance Law is about Information, the tendency is to legally favorise technology of captation of information on people rather than technology of secret, which blocks transmission of information.
But Secret is also the expression of freedom and the protection of humans, which is the "Monumental Goal" of Compliance Law itself ! This is why it is so difficult to balance between Information and Secret in Compliance Law, and why Internet's Governance is so delicate.
The French Cour de Cassation (French Judicial Supreme Court) has released a decision on December 19, 2020, about a case of refusal to unlock mobile-phone. The police had found an individual with some drugs (cannabis in a car), a lot of cash and three locked mobile-phones. By application of the article 432-15-2 of the Code pénal (French Criminal Code ), they had asked him to give them the unlock code. This person had refused to do so. He was condemned not for drug dealing, but for refusal of unlock code communication.
The court separates the code communication and the information that the code allows to reach.
The solution is double and symmetrical :
if "the - searched - data cannot be obtained independently of the suspect's will", it is not possible to constrain the person without violating his/her procedural rights ;
if the data can be obtained independently of the suspect's will (that is concretely "the case of the data contained in the telephone, which can be obtained by technical means"), the captation is legally possible without the person's consent and his/her obstruction can be legally and autonomously punished by a criminal sanction ;
The concern of Information leads Compliance Law to always more segmentation of Information...
Financial Market has given the model of the efficiency of Information segmentation.
Now, Data Law follows.