complianceTech®️➡️ to read this Working Paper in English, click on the British flag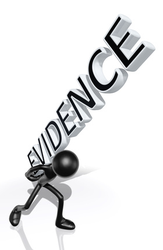 ♾️ follow Marie-Anne Frison-Roche on LinkedIn
♾️ subscribe to the Newsletter MAFR Regulation, Compliance, Law
____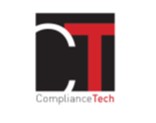 ► Full Reference: M.-A. Frison-Roche, The judge, the obligation of compliance and the company. The probationary compliance system, Working Paper, August 2022.
____
📝this Working paper had been made for an article:
📕 published in its French version ("Le juge, l'obligation de compliance et l'entreprise. Le système probatoire de la compliance") in the book La juridictionnalisation de la Compliance, in the series 📚Régulations & Compliance
📘published in tis English version in the book Compliance Jurisdictionalisation, in the series 📚Compliance & Regulation
____
► Summary of this Working Paper: To articulate the probationary system of compliance, it should first be admitted that Evidence is a general system, built on a "probationary square" functioning whatever the situation, and that it seems that Compliance Law rejects it, being incompatible with major probative principles, as soon as Compliance is defined as the obligation that companies would have to show (which is evidence) their respect for all the regulations applicable to them.
But fortunately, Compliance does not have to receive this definition. Compliance Law consists of all the principles, institutions, rules, and decisions which, in an alliance between public authorities and crucial companies, tend in a substantial way to the achievement of Monumental Goals. A branch of Ex Ante Law that protects systems and the human beings involved in them, Compliance Law aims to detect and prevent so that in the future systems will be less harmful than they would be if we do nothing, even will be better.
From this required action of companies, which requires the establishment of structures and series of behaviors, a specific probationary system emerges. It is composed firstly of specific proof objects, constituted on the one hand by the structures and on the other hand by the behaviors. Secondly, the specificity of compliance, often denounced, lies in the burden of proof, the burden of which rests on the company, but it is necessary to analyze the interference with the other branches of law, which compliance cannot have destroyed. . Thirdly, the scope of the probative issues is such that the means of proof have multiplied, according to the triptych of the effectiveness, efficiency and effectiveness expected of the compliance system itself regarding the Monumental Goals (and not the regulations). Fourthly, because Compliance Law is a branch of Ex Ante Law and the Judge is nevertheless at the center, it is logical that all efforts focus on the pre-constitution of evidence.
🔓read the developments below ⤵️