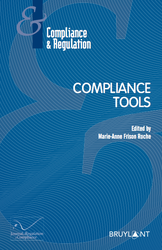 Full reference: Frison-Roche, M.-A., Describing, conceiving and correlating compliance tools, in order to use them adequately, in Frison-Roche, M.-A. (ed.), Compliance Tools, series Regulation & Compliance, Journal of Regulation & Compliance (JoRC) and Bruylant, 2021, p. 9-32.
____
Summary of the article: The article is the general introduction to the book on Compliance tools. In its first part it develops the overall problematic. In its second part, it presents each of the contributions, placed in the overall construction of the work.
____
Read a general presentation of the book in which this article has been published.