pour lire cette présention en français, cliquer⤴️sur le drapeau français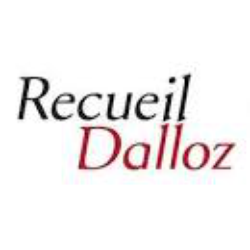 ♾️ follow Marie-Anne Frison-Roche sur LinkedIn
♾️ subscribe to the Newsletter MAFR Regulation, Compliance, Law
____
► Full Reference: M.-A. Frison-Roche, "Contrat de compliance, clauses de compliance", Chronique of Compliance Law, D.2022, p.2115-2117.
____
📝reac the article (this article is written in French)
____
► English summary of the article: Compliance Law is often seen only as an obligation to comply with regulations. Contract Law is masked by the study of texts and sanctions. Civil liability cases are beginning to highlight the commitments of companies, acts of will. It remains to discern the importance of contracts.
First, there is a specific contract: the "compliance contract". Its purpose is to provide a third party with a service, the means for the company to "comply" with the legal systems requirements ("contract of conformity"), and/or to enable the company to achieve the monumental goals that characterize Compliance Law (contract of compliance). The interpretation and the regime of these compliance contracts must be marked by the Compliance Law that permeates it. Secondly, there are a multitude of stipulations aimed at conformity and Compliance.
____
🚧read the working paper written in English: Compliance contract, Compliance stipulations
____
📚read the other articles published in this chronique of Compliance Law published in the Recueil Dalloz.
________