Pour lire cette fiche en français, cliquez sur le drapeau français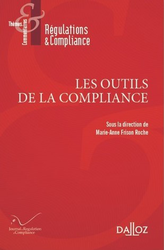 Full reference : Frison-Roche, M.-A., Points d'ancrage de la cartographie des risques dans le système juridique , in M.-A. (ed.), Les outils de la Compliance, serie "Régulations & Compliance", Journal of Regulation & Compliance and Dalloz, 2020, to be published.
Read a general presentation of the book in which the article has been published
___
Summary of the article : is the consideration by Law of the mechanism of risk mapping so new?
First, yes and we can even be surprised of it because this rational anticipation of risks should be considered for a long time. But this is perhaps because of the broader fact that risk has itself become an autonomous legal object in economic Law only recently, especially because the risk has not the same status in Competition Law and in Regulation Law (I). The status is even opposed in this two branches of Law and risk is central in Regulation. Compliance Law being the prolongation of Regulation Law, it is also built on the concern of the risk and the internalization of it takes the shape of mapping in firms.
If we look at this closely, before the special laws called "Sapin 2" and "Vigilance" and beyond them, decisions of case law give a general scope to maps elaborated by operators, or increase their obligation to do it (II). In this, general positive Law offers points of support to Compliance Law, enforcing it in its tools.
_____
Read the summaries of the other articles of the book
_____