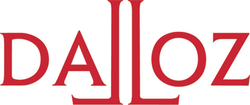 Full reference : Frison-Roche, M.-A., Le Droit de la compliance, D.2016, Chron., 29 of September 2016, n°32.
Constraints weighing on companies in terms of Compliance multiply and get heavier. But the notion is contradictory, uncertain, "strange", the expression of "confomité" being only a transposition in French.
Compliance appears today as the world internalisation of a public regulation, often conceived in the United-States, in firms, transformed in effectivity agents of global monumental goals: competition equity, fight against terrorism or States deemed unworthy (embargos).
Rather than borrowing scattered solutions, it is essential to build a "Compliance Law", properly European, to which everyone will be accountable.
Read the working paper on the basis of which the article was written.
Read Hervé Causse's comment in French.
Read the presentation of the cycle of conferences organized by the Journal of Regulation & Compliance (JoRC) in 2016 around Compliance. The book resulting from this, Régulation, Supervision, Compliance, was published in the series Régulations & Compliance co-edited by the JoRC and Editions Dalloz.