ComplianceTech® ↗️ pour lire ce billet en français, cliquer sur le drapeau français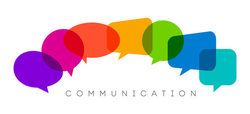 ► Money Laundering, Cryptocurrency and the Art of Saying It: the Financial Conduct Authority (FCA) statement of June 3, 2021 and the Art of Saying It. Law is softer than ever.
The English have their way of saying things: thus the Financial Conduct Authority -FCA, the British financial market regulator, published on June 3, 2021 a press release whose expression is remarkable. Its subject matter is crypto-assets and, like in an essay plan à la française, it is built in two parts.
In the part I, it is just mentioned that the deadline for companies in this industry to obtain a registration, which was due to end soon, will be postponed to March 2022. Why? Because almost all of them have not been able to demonstrate their ability not to be resistant to money laundering and other criminal activities. This is in no way presented as a conviction, just the objective cause of a postponement of the date, the time for the Financial Regulatory Authority to better examine the files, themselves to be completed by applicants.
The part II concerns consumer protection. The Authority point out that the consumer can lose everything in an extremely risky products and underlines that it is unlikely that this ruined layman will even be able to access the ombudsman to obtain anything. It is purely informative.
This is how the English bodies formulate their opinion on cryptoasset.
It's elegant (the press is more direct).
This also makes it possible not to be covered with insults by the worshipers of these objects: are expressed just a technical delay granted and not a conviction that cryptoasset could be per se an instrument of criminality, just a probationary difficulty ; and just a regret on the non-access to the ombudsman for these cryptoassets consumers.
But if the evolution of the bubble leads these investors to ruine shows, the Regulator will have warned and expressed in advance the regrets he had of the lack of legal technique to protect them. And if the facts show that it is massively through cryptocurrency that the crime is whitewashed, the Regulator has shown everyone his prudence, the delay it will have take to examine the files and its kind foresight.
No one more than a British knows what Liability is.
_____