Pour lire la présentation de l'article en français, cliquer sur le drapeau français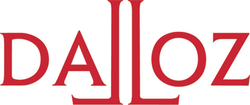 Référence générale : Frison-Roche, M.-A., L'avocat, porteur de conviction dans le nouveau système de Compliance, Dalloz Avocat, mars 2020.
This editorial opens a thematic collective publication about Compliance.
A synthetic article on all the contributions, published in May 2020, mirrors it: "Attorney and Compliance - The future of the character and his tool: Law, Humanism and Defense"
_____
English Summary of the article (written in French) :
If we perceive Compliance Law as an aggression of the private company and a binding set of mechanisms that have no meaning and added value for it, then the attorney has a utility: to defend the business. It can do so not only during the sanctions phase, but also to prevent it.
But this function is not central.
He and she becomes so if we understand Compliance Law as being a body of substantial rules, pursuing a "monumental goal": the protection of the person, goal injected by political bodies and taken up by the operator. From this, the company must convince everyone to take it back, inside the company and outside. In a general and contradictory debate, the attorney carries this conviction, because he and shed is always convincing those who in the end judge (market, public opinion, etc.) that is their raison d'être.
____
Read the Working Paper underlying this article, with the technical references and all the articles serving as the basis for all the assertions in this article