ANDRIANTSIMBAZOVINA, Joël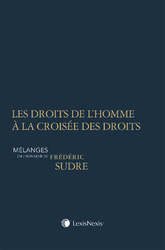 Complete reference : Andriantsimbazovina, J., La « confiance du public » dans la jurisprudence de la cour européenne des droits de l'homme, in Mélanges en l'honneur de Frédéric Sudre, Les droits de l'homme à la croisée des droits, LexisNexis, 2018, pp. 11-19.
Read a general presentation in which the article is published.

Students can consult the article via the Sciences-Po Drive, "MAFR-Régulation & Compliance" folder.