Pour lire cette fiche en français, veuillez cliquer sur le drapeau français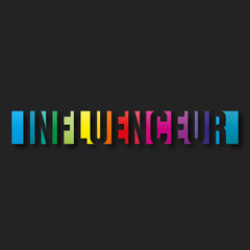 Without warning neither the people who publish, nor the Internet users who react to their activity of publishing,
the magazine Compliances carried out a manual survey of people active on Linkedin on the subject of COMPLIANCE
this resulted in the following table, presented as the "Top 10 influencers" in this area: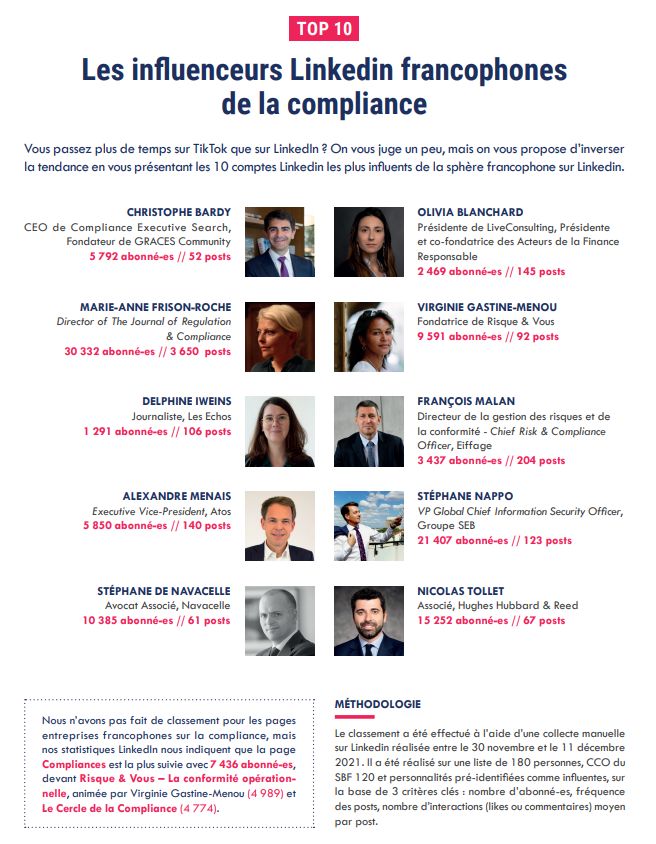 It emerges from this initiative taken by a third party, on a third professional network, that MAFR is by far the first personality in this ranking,
Not just when it comes to people who follow the posts
But still in terms of number of publications and above all of interactions generated by them.
_________________
N.B .: the information on the creation of the Compliance Legal Design collection had not yet been made on December 11, 2020 on LinkedIn.