Compliance Tech® ↗️ pour lire cette définition en français, cliquer sur le drapeau français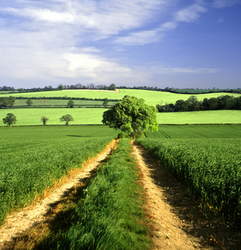 In an ordinary market of goods and services, access to the market is open to everyone, whether it is the one who offers the good or service (potential supplier) or who wants to own it (potential applicant ). Freedom of competition presupposes that these new entrants can, at their will, become effective agents on the market, the potential supplier if its entrepreneurial dynamism drives him there, and the potential applicant if he has the desire and the tools to do it(money, Information and proximity, in particular ; but first of all, money). The absence of barriers to entry is presumed; a barrier resulting from anti-competitive behavior will be penalized ex post by the competition authority.

The barrier is therefore what undermines the principle of access to the market. This is why the World Trade Organization (WTO), in that it fights against barriers to ensure global free trade, can be regarded as a forerunner of a sort of World Competition Authority.

But it may happen that it is necessary to organize by the force of Law the market access in a first situation, when there has been a liberalization decision of a previously monopolistic sector, access can not be exercised solely by the strength of demand and the power of potential new entrants, notably prevented by the de facto power of the formerly monopolistic enterprises. The Regulatory Authority will build access to sectoral markets whose sole principle of Competition has been declared by Law. Secondly this necessity can also result from phenomena that definitely impede this ideal competitive functioning of the sector, such as natural monopolies or asymmetries of information: Law will make this access concrete by distributing rights of access to the interested operators.

This is the case in network industries for operators' access rights to essential infrastructure networks. Even if this act is carried out by contract, this contract merely crystallizes a right of access conferred by the Legislator to the operator in order this one can penetrate the market. This is particularly true in the energy and telecommunications sectors.

In a more political way and not directly related to a desire to set up competition or to compensate for a market failure, this access organization may still be required because there is a political decision to provide everyone with access to common goods. The decision then goes hand in hand with the notion of a "fundamental right", such as the fundamental right of access to the healthcare system or vital medicines, or the fundamental right of access to the digital system, which the Regulator becomes the guardian in Ex Ante but also in Ex Post.