Compliance Tech® ↗️ pour lire cette définition en français, cliquer sur le drapeau français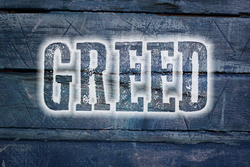 In principle, the very mechanism of the market is governed by freedom, the freedoms of the agents themselves - the freedom to undertake and contract - and the competitive freedom that marks the market itself, the convergence of these freedoms allowing the self-regulated functioning of The "market law", namely the massive encounter of offers and demands that generates the right price ("fair price").
For this to work, it is necessary but it is enough that there is no barrier to entry the market and there is no behavior by which operators can hinder this competitive market law, by abuse of dominant position and cartel.
But in the case of financial markets, which are regulated markets, "market abuses" are sanctioned at the very heart of regulation. Indeed, the regulation of the financial markets presupposes that the information is distributed there for the benefit of investors, or even other stakeholders, possibly information not exclusively financial. This integrity of the financial markets which, beyond the integrity of information, must achieve transparency, justifies that information is fully and equally shared. That is why those who hold or must hold information that is not shared by others (privileged information) must not use it in the market until they have made it public. Similarly, they should not send bad information to the market. Neither should they manipulate stock market prices.
These sanctions were essentially conceived by the American financial theory, concretized by the American courts, then taken back in Europe. To the extent that they sanction both reproachable behavior and constitute a public policy instrument of direction and protection of markets, the question of cumulation of criminal law and administrative repressive law can only be posed with difficulty in Europe.