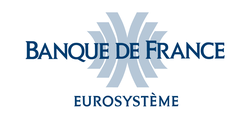 Cette participation à la table-ronde présidée par Andrea Enria, chairman du Supervisory Board du Single Supervisory Mecanism de la Banque Centrale Européenne qui a pour thème Competition and Regulation in the financial sector.
Elle-même fait partie d'une journée ayant pour thème Competition in a globalised world: the role of public policies, organisée dans le cadre du G7 France 2019 par la Banque de France et le Ministère de l'économie et des finances.
La conférence et les supports sont en anglais.
Dans la table-ronde, il m'est plus particulièrement demandé d'abord la question de la méthodologie à adopte dans le secteur financier, en raison des nouveaux acteurs digitaux, et des principes à adopter à propos des datas.
Lire le programme générale de la journée.