ComplianceTech ®.Pour lire cette fiche en français, cliquez sur le drapeau français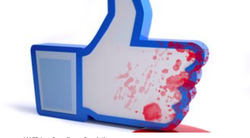 Full reference: Frison-Roche, M.-A., Is Regulating Hate and Infox a legal obligation imposed to the Digital Enterprises or the expression of their free will to contribute to Democracy?, Newsletter MAFR - Law, Compliance, Regulation, 14th of August 2020
Read, by freely subscribing, other news in the Newsletter MAFR - Law, Compliance, Regulation
Summary of the news
Internet permits to access to expanded knowledge but also make easier the broadcasting of fake news and hate speeches. Unfortunately, public powers cannot know who broadcast these fake news and hate speeches and are so not able to fight efficiently against this. A solution would be to expect from digital firms that they find a way to contain these fake news and hate speeches that they structurally contribute to diffuse.
Digital firms already do that and especially Facebook which plans to sensibilize its American users to 2020 presidential elections. However, digital firms explain that if they fight against fake news and hate speeches, it is only because of its Corporate Social Responsibility (CSR). But, even if it is a calculus to get a better reputation and avoid boycott actions, this remains a willingness of the firm which is therefore neither forced to succeed, nor even to act.
The solution proposed by Compliance Law is to make of this effort a legal obligation by internalizing in crucial operators (digital firms) the "monumental goal" to fight against fake news and hate speeches so that digital companies are required to act and that they are supervised by public authorities in this task. The forthcoming law about digital services will impose to digital firms Ex Ante obligations while the law of 22 of December 2018 related to the fight against information manipulation already forces platforms operators a legal obligation to "cooperate" in the fight against fake news.
To go further, read :